Dr. Steven Bloom & Dr. Charlene Wygodski
Cosmetic, Implant & Laser Dentistry of St. Petersburg, FL
Our highly skilled, caring professionals are committed to providing you with a comfortable and relaxing visit. From your first phone call to scheduling an appointment that accommodates your personal needs, our business staff are there to help you. Experienced in addressing insurance questions, our staff will help prepare any necessary insurance forms on your behalf and are available to assist you in maximizing your insurance benefits.
All of our dental assistants and hygienists are licensed professionals with many hours of training. We pride ourselves on staying on the cutting edge of dentistry and patient communication. Feedback from our patients about an experience in our office is always welcomed and monitored.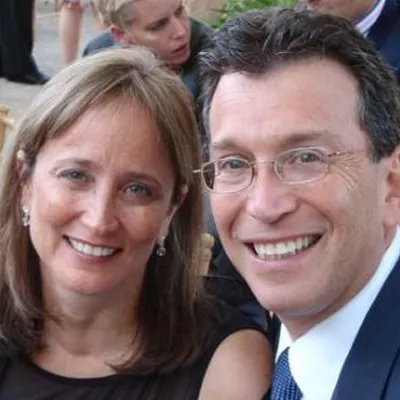 Drs. Bloom & Wygodski
(married over 30 years and still smiling)
Steven Bloom, D.D.S.
Dr. Steven Bloom has been practicing dentistry in St. Petersburg since 1986. Dr. Bloom attended the State University of N.Y. at Binghamton, receiving his Bachelor in Psychology in 1980. In 1984, Dr. Bloom was awarded his DDS degree from Emory University School of Dentistry. He then pursued one year additional advanced training in a General Practice Residency at the University of Medicine and Dentistry of New Jersey, and then practiced in Atlanta for a year before settling in St. Petersburg.
Dr. Bloom continues to improve his skills by regularly attending yearly over 100 hours of continuing education conferences. He also has received advanced training in aesthetic and reconstructive dentistry at the prestigious Las Vegas Institute (LVI) for Advanced Dental Studies. Dr. Bloom is also a member of the Florida Academy of Cosmetic Dentistry, the International Association of Ozone in Healthcare, and the International Congress of Oral Implantologists (ICOI) .
He and Dr. Wygodski have perfected their laser skills at the World Laser Clinical Institute and Dr. Bloom has completed advanced laser training to achieve WCLI Associate Fellowship Certification. He is a member of the Academy of Laser Dentistry and has achieved proficiency certification from The Academy of Clinical Technology for Lasers. Dr. Bloom uses 3 different lasers in his office to optimize patient treatment and comfort.
Dr. Bloom is a member of several study clubs, including the Bay Center Study Group, Periodontal Prosthetic Study Groups, Tampa Implant Study Club and the International Dental Forum. Dr. Bloom stays current on all the latest dental materials and techniques and is a dental materials evaluator for an internationally known dental research group. He also has received additional training in Sedation Dentistry, to help those patients who have neglected dental care due to fear or anxiety.
Dr. Bloom is a past President of the Pinellas County Dental Association, creator and past Web-Editor of their website, www.smilepinellas.com, and an active member of the West Coast District Dental, Florida Dental and American Dental Associations. He is also on the Board of St. Petersburg College's Dental Hygiene Advisory Committee and has staff privileges at Menorah Manor Nursing Home, where he can attend to the residents' dental needs.
In 2008, Dr. Bloom was inducted as a Fellow into the American College of Dentists. Only about 3.5% of all dentists in the US have been granted Fellowship in the ACD, which is a distinct honor and by invitation only.
Our dentists believe in giving back to the community and donate their skills both in and out of our office, including such programs as Give Kids A Smile and Smile for School. Dr. Bloom was privileged to join a Rotary International dental mission trip to an orphanage in Peru. The work was so gratifying he returned with other volunteers again to Peru, and Mexico, where our entire staff joined and assisted us (pictures are on our FaceBook page), and more recently Cuba in 2017 and Peru again in 2018.. His mission care included teaching modern dental skills to Peruvian healthcare workers so they may provide dental care to more of their community. Locally, he volunteers at the Dental Clinic of the St. Petersburg Free Clinic.
Dr. Bloom also enjoys active sports, including tennis, skiing, Stand Up Paddleboarding (isn't Florida weather great?), being a lexophile and other creative activities.
---
Charlene Wygodski, D.D.S.
Dr. Wygodski grew up in St. Petersburg, graduating from Boca Ciega High School. She has been practicing dentistry here for over 25 years (she tells us she started at age 15 ;). She received a Bachelors in Chemistry and Psychology from Emory University. In 1985 she received her DDS degree from Emory University School of Dentistry and moved back to St Pete.
In 2013, Dr. Wygodski received the Tampa Bay Maimonides Leadership award from her peers for her outstanding commitment to the medical community and Jewish Federation.
Dr. "Charlene" enjoys treating children and has dedicated her practice to General Dentistry for children only. She is currently semi-retired and is presently not seeing new patients. She also has been a staff Dentist at the Pinellas County Health Department.
She enjoys many forms of exercise including kayaking, yoga and pilates.
---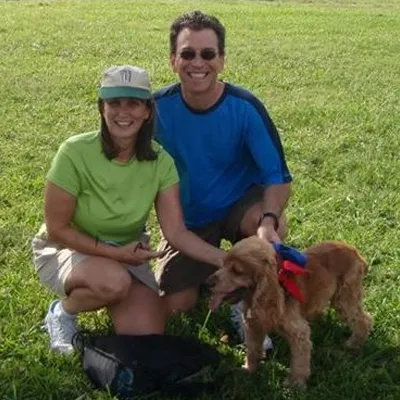 Drs. Steven Bloom and Charlene Wygodski met in dental school, and after checking each other's teeth got married after graduation. They then settled in St. Petersburg close to where Dr. Wygodski grew up, and have practiced together in the same St. Pete location since 1987.
When not practicing dentistry, they enjoy staying active and traveling, especially with their 2 sons (one a recent University of Central Florida graduate, and the other a UF grad and now a Thomas Jefferson University medical student), as a family. Unfortunately, their dog, Copper, is no longer in the picture (okay, he's in this picture but sadly not in new ones).