Comfort and convenience are what you can expect at Bloom & Wygodski Family Dentistry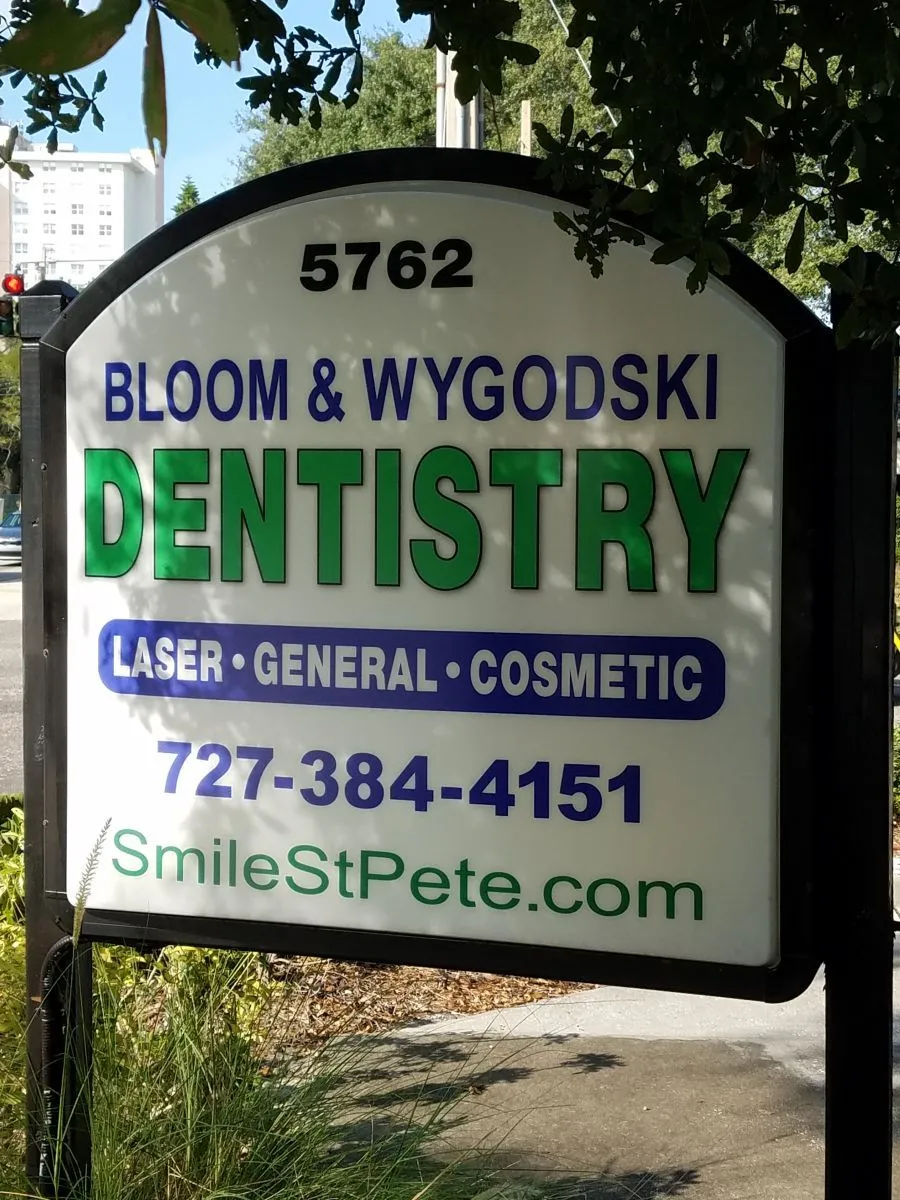 Monday: 8:30 AM - 5:00 PMM
Tuesday: 9:00 AM - 5:00 PM
Wednesday: 8:00 AM - 3:00 PM
Thursday: 10:00 AM -7:00 PM*
Friday: 9:00 AM - 1:00 PM administrative office open
* Thursday evening extended hours for hygiene appointments for our patients' scheduling convenience
Click here for door to door driving directions
Appointments
We know you have many choices when choosing a Dentist in St.Petersburg, FL so we have made requesting an appointment a simple process via our website. If for any reason you cannot keep a scheduled appointment, or will be delayed, please call us as soon as possible.
Insurance and Billing
We accept most traditional insurance plans - contact our office to verify your plan benefits. Many patients choose to see us out of network so they can choose the dentistry they deserve. We accept checks, cash or credit cards. We also offer flexible payment plans. Please contact us for details.
Financial Options
We pride ourselves on providing high-quality dental care in St. Petersburg, Florida, at affordable prices. We offer several ways to help fit your dental care needs into your budget.
We accept most insurance plans where you can choose your own dentist, and as a courtesy we will even submit your forms for you electronically. We can help you maximize your insurance benefits and make any remaining balance easily affordable.
Prior to starting any treatment, an estimate of services, fees and financial arrangements will be discussed with you. (We don't like surprises either)
Being sensitive to the fact that our patients have different financial needs, we provide the following convenient payment options:
1. CASH OR CHECK


2. CREDIT CARDS

VISA, MasterCard, Discover and American Express accepted.
3. LOW MONTHLY PAYMENT PLAN
Financing with CareCredit which offer several payment plan options.
You can choose from interest free plans or extended payment plans with competitive interest rates. There are no upfront charges, no annual fees, and no prepayment penalties. It's easy to apply (click the link below or we can approve you over the phone) and you'll receive a decision in minutes.
With CareCredit©, you can finance 100% of the treatment and make affordable monthly payments over time. It is especially ideal for co-payments, deductibles, and treatments not covered by your insurance.
CareCredit Info and Instant Online Application
4. COMPANY FLEX PLAN
Your company may offer a medical spending account, which allows you to set aside pre-tax dollars to pay for your medical expenses. Please contact your employer for more details.
5. INSURANCE COVERAGE
Our practice will be happy to assist you in determining whether your insurance company will cover a portion of your dental treatment. If your company does provide a benefit, our team will be happy to assist in providing the necessary information to file your claim for you. You will only need to pay any portion not covered by your plan. We accept most traditional insurance and several PPO plans (as of 2021 we are no longer in network with Cigna and are not accepting new patients with Delta insurance).
6. IN OFFICE DENTAL HEALTH SAVINGS PLAN
Our patients without insurance appreciate the option to trim their cost of dental care with our In Office Savings Plan. In fact, many patients have dropped their employer's dental insurance when they compare the benefits of our own plan.
Unlike many other In-Office dental savings plans offered at other offices, ours INCLUDES care for major specialties OUTSIDE our office, including:
root canal treatment, orthodontics and Invisalign, and oral surgery including wisdom teeth removal.
Yes, we have specialists who have agreed to offer our patients fee courtesies for their specialty dental needs
Click this link for more info, Our In Office Dental Health Plan
Please feel free to contact our practice to discuss any of the options listed above - call us at (727) 384-4151.
We'll help you find comfortable financing
for the treatment you deserve!
Financing Options with CareCredit
CareCredit is here to help you pay for treatments and procedures your insurance doesn't cover. We offer No Interest* financing or low minimum monthly payment options so you can get what you want, when you want it. You can even use CareCredit for your family and favorite pet.
With three simple steps, including an instant approval process, it's easy to apply for CareCredit. After you're approved, you're free to use CareCredit for the services you choose including LASIK, veterinary, dentistry, cosmetic, hearing aids and more.
CareCredit is endorsed by some of the most credible organizations specific to each healthcare profession we support. And CareCredit is a GE Money Company, so you know you can count on us. For over 20 years, we've been helping over five million cardholders get the healthcare treatments they want and need.
Now you don't have to worry about saving up for the procedures you want and need. With CareCredit, the decision's in your hands to get what you want, when you want it. For more information or to apply online, visit carecredit.com