Ask Dr. Bloom - the St Pete Dentist
Posts for tag: oral health
By Bloom & Wygodski Family Dentistry
October 16, 2014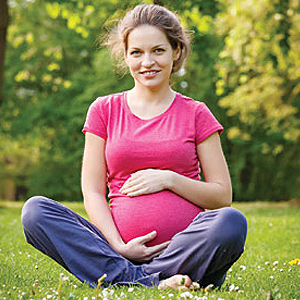 Pregnancy is an exciting time in a woman's life — but it can also generate a lot of questions about both the mother's and the baby's health. The realm of dental care is no exception.
Here are a few of the questions we frequently hear from expectant mothers, along with our answers.
Does the baby's tooth calcium come from my teeth?
This question is frequently asked by mothers who may have had dental issues and are worried they'll pass on these problems to their baby. Simply put, no — a baby developing in the womb derives minerals like calcium for their teeth and bones from the mother's diet, not her teeth. What an expectant mother can do is be sure to eat a healthy, balanced diet rich in nutrients and minerals like calcium.
Am I at heightened risk for dental disease during pregnancy?
Pregnancy does cause significant increases in your body's hormones, particularly estrogen. This can cause changes in the gum tissue's blood vessels that may make you more susceptible to periodontal (gum) disease (commonly called "pregnancy gingivitis"). It's also possible later in pregnancy to develop non-cancerous overgrowths of gum tissues called "pregnancy tumors." The heightened risk for gum disease during pregnancy calls for increased vigilance in monitoring gum health.
What should I do to take care of my teeth?
It's important to brush your teeth thoroughly twice a day with ADA-approved fluoridated toothpaste to remove plaque, a thin layer of bacteria and food remnants that adhere to teeth. You should also floss daily and consider using an anti-plaque/anti-gingivitis mouthrinse. And, of course, you should see us for regular office cleanings and checkups, or if you notice swollen, tender or bleeding gums, or other abnormalities.
Should I take prenatal fluoride supplements?
This sounds appealing as a way to give your baby a head start on strong tooth development. Studies on its effectiveness, however, remain slim and somewhat inconclusive — we simply don't have enough data to make a recommendation. What does have a solid research record is the application of fluoride to teeth in young children just after they appear in the mouth — studies involving over a thousand teeth have shown 99% cavity-free results using topical fluoride applications with sealants.
If you would like more information on dental care during pregnancy, please contact us or schedule an appointment for a consultation. You can also learn more about this topic by reading the Dear Doctor magazine article "Expectant Mothers."
By Bloom & Wygodski Family Dentistry
August 07, 2014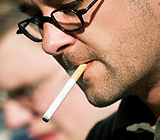 In a recent study, 92% of dental implants were found to have survived the twenty-year mark — an impressive track record for any dental restoration.
Still, implants do fail, although rarely. Of those failures, tobacco smokers experience them twice as often as non-smokers. The incidence of early failure (within the first few months after implantation) is even higher for smokers.
Early implant failure typically happens because the titanium implant and the surrounding bone fail to integrate properly. Titanium has a natural affinity with bone — the surrounding bone will attach and grow to the titanium in the weeks after surgery, forming a strong bond. An infection around the implant site, however, can inhibit this integration and result in a weaker attachment between bone and implant. This weakness increases the chance the implant will be lost once it encounters the normal biting forces in the mouth.
Smokers have a higher risk of this kind of infection because of the way tobacco smoke alters the environment of the mouth. Inhaled smoke burns the mouth's top skin layers and creates a thick layer of skin called keratosis in its place. Smoke also damages salivary glands so that they don't produce enough saliva to neutralize the acid from food that's left in the mouth after eating. This creates an environment conducive to the growth of infection-causing bacteria. At the same time, the nicotine in tobacco can constrict the mouth's blood vessels inhibiting blood flow. The body's abilities to heal and fight infection are adversely affected by this reduced blood flow.
The best way for a smoker to reduce this early failure risk is to quit smoking altogether a few weeks before you undergo implant surgery. If you're unable to quit, then you should stop smoking a week before your implant surgery and continue to abstain from smoking for two weeks after. It's also important for you to maintain good brushing and flossing habits, and semi-annual dental cleanings and checkups.
Although smoking only slightly raises the chances of implant failure, the habit should be factored into your decision to undergo implant surgery. Quitting smoking, on the other hand, can improve your chances of a successful outcome with your implants — and benefit your life and health as well.
If you would like more information on the effects of smoking on dental health, please contact us or schedule an appointment for a consultation.