Ask Dr. Bloom - the St Pete Dentist
Posts for: October, 2014
By Bloom & Wygodski Family Dentistry
October 20, 2014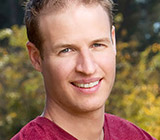 If you follow the hit TV reality show Amazing Race, you know that professional-hockey-playing brothers Bates and Anthony Battaglia won the $1 million prize in the latest globe-spanning competition. You may also have witnessed Anthony removing his false front teeth from time to time — like when he had to dive for pearls in Bora Bora. Since he plans to resume his sports career, Anthony wears a partial denture to fill the gap in his classic "hockey mouth." He has said that when he finally hangs up his skates, he will use some of his Amazing Race prize money to get new, permanent teeth. When it's time to get that new smile, Anthony, like many people, will have to choose between two good options for permanent tooth replacement.
The preferred option for most people is dental implants. In this system, tiny titanium posts substitute for the root part of your missing tooth (or teeth). These are placed beneath your gum line in a minor surgical procedure we perform right here at the dental office. The amazing thing about dental implants is that they actually fuse to your jawbone, allowing your replacement teeth to last a lifetime.
The titanium implant itself is not visible in the mouth; the part of an implant tooth that you see is the lifelike crown. Virtually indistinguishable from your natural teeth, the crown is attached to the implant above the gum line. Dental implants can be used to replace a single tooth, multiple teeth, or even all your teeth. You don't necessarily need one implant for every tooth because implants can support bridgework or even a complete set of prosthetic teeth.
The second-best option is a natural-tooth fixed bridge. In this system, we use healthy natural teeth on either side of the empty space left by a missing tooth (or teeth) as supports for one or more of the prosthetic teeth that will fill the gap. The downside is that in order to turn these healthy teeth into supports (which are referred to in dentistry as "abutments"), we need to remove some enamel and then cap them. This procedure can leave those teeth more prone to decay than they were before. But with regular dental exams and good oral hygiene on your part, bridgework can last many years.
Which system is right for you? That's a question we would be happy to help you determine... even if you haven't won a large jackpot or gone pearl diving in Bora Bora. If you've been looking forward to the day when you can have permanent replacement teeth, why wait? Contact us or schedule an appointment for a consultation. We will help you find your ideal solution to the problem of missing teeth! For more information, please see the Dear Doctor magazine articles "Dental Implants vs. Bridgework" and "Dental Implants: Your Third Set of Teeth."
By Bloom & Wygodski Family Dentistry
October 16, 2014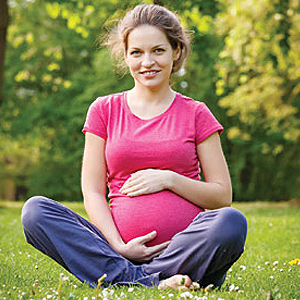 Pregnancy is an exciting time in a woman's life — but it can also generate a lot of questions about both the mother's and the baby's health. The realm of dental care is no exception.
Here are a few of the questions we frequently hear from expectant mothers, along with our answers.
Does the baby's tooth calcium come from my teeth?
This question is frequently asked by mothers who may have had dental issues and are worried they'll pass on these problems to their baby. Simply put, no — a baby developing in the womb derives minerals like calcium for their teeth and bones from the mother's diet, not her teeth. What an expectant mother can do is be sure to eat a healthy, balanced diet rich in nutrients and minerals like calcium.
Am I at heightened risk for dental disease during pregnancy?
Pregnancy does cause significant increases in your body's hormones, particularly estrogen. This can cause changes in the gum tissue's blood vessels that may make you more susceptible to periodontal (gum) disease (commonly called "pregnancy gingivitis"). It's also possible later in pregnancy to develop non-cancerous overgrowths of gum tissues called "pregnancy tumors." The heightened risk for gum disease during pregnancy calls for increased vigilance in monitoring gum health.
What should I do to take care of my teeth?
It's important to brush your teeth thoroughly twice a day with ADA-approved fluoridated toothpaste to remove plaque, a thin layer of bacteria and food remnants that adhere to teeth. You should also floss daily and consider using an anti-plaque/anti-gingivitis mouthrinse. And, of course, you should see us for regular office cleanings and checkups, or if you notice swollen, tender or bleeding gums, or other abnormalities.
Should I take prenatal fluoride supplements?
This sounds appealing as a way to give your baby a head start on strong tooth development. Studies on its effectiveness, however, remain slim and somewhat inconclusive — we simply don't have enough data to make a recommendation. What does have a solid research record is the application of fluoride to teeth in young children just after they appear in the mouth — studies involving over a thousand teeth have shown 99% cavity-free results using topical fluoride applications with sealants.
If you would like more information on dental care during pregnancy, please contact us or schedule an appointment for a consultation. You can also learn more about this topic by reading the Dear Doctor magazine article "Expectant Mothers."